We are a well-known precision gunsmithing business that consists of two divisions:
Gunsmithing school, instructional classes, and DVDs/books *For hobbyists and new gunsmiths *For professional gunsmiths *Consulting for manufacturers and gov't entities *Teaching gunsmithing classes for over 26 years * See more info
here
Professional rifle building and gunsmith shop *Building extremely accurate custom rifles *Accurize factory rifles *Evaluate rifles for accuracy problems *Gunsmithing professionally for over 36 years *See more info
here
EXTREME ACCURACY INSTITUTE
Gunsmithing Classes and Training to teach You how to:
You will learn exactly how to build extremely accurate rifles:

Chamber barrels, including advanced techniques like custom throats and necks

Blueprint / true actions

Lap bolt lugs

Pillar bed stocks

Hand-lap barrels

Accurize factory rifles

Scopes, triggers, dies, reamers, etc

How to set up / modify a lathe for extreme accuracy chambering

Much more...

Click

here to go to Classes / Training page

to see details on the classes we offer

Click

here to learn more about private one-on-one classes

for individual training
Chambering a barrel during a one-week Precision Rifle Building class
Learning how to build precision rifles in a one-on-one private class
The
"Extreme Accuracy Institute"
is a precision gunsmithing school created by master gunsmith Gordy Gritters for the purpose of teaching hobbyists / do-it-yourselfers, as well as professional gunsmiths, exactly how to build extremely accurate custom rifles, and all the techniques needed to accurize factory rifles. Gordy Gritters has been one of the top precision rifle builders in the world for many years! Competitors using rifles built by Gordy have set multiple state, regional, national, and world records, and have won numerous state, regional, national, and world championships over the past 36 years!
Gordy has been teaching classes for the past 26 years to help people learn precision rifle building, gunsmithing, and long range shooting - these gunsmithing classes have been attended by hundreds of gunsmiths and hobbyists since 1997. Click
here to go to the Classes / Training page
Gordy has produced several precision gunsmithing DVDs and co-authored a very detailed instructional chambering book. Click
here for instructional gunsmithing DVDs and Books
Now you can learn the very best techniques for evaluating, building, and thoroughly accurizing rifles, including one of the most accurate methods for chambering and fitting extreme accuracy custom barrels. Fast-track your training by investing in our DVD's, instructional books, and/or our intensive classes and training. Gordy has operated a full-time
precision rifle building and gunsmithing shop for over 36 years, since 1987. He
specializes in building extremely accurate rifles of all types - 600 and 1000 yard long range benchrest rifles, short range benchrest rifles, F-class rifles, PRS rifles, rimfire benchrest rifles, tactical rifles, varmint rifles, and hunting rifles, etc, as well as accurizing factory rifles. Click
here to go to Gordys Precision Gunsmithing
page.
Interview with Erik Cortina on his "Believe the Target" podcast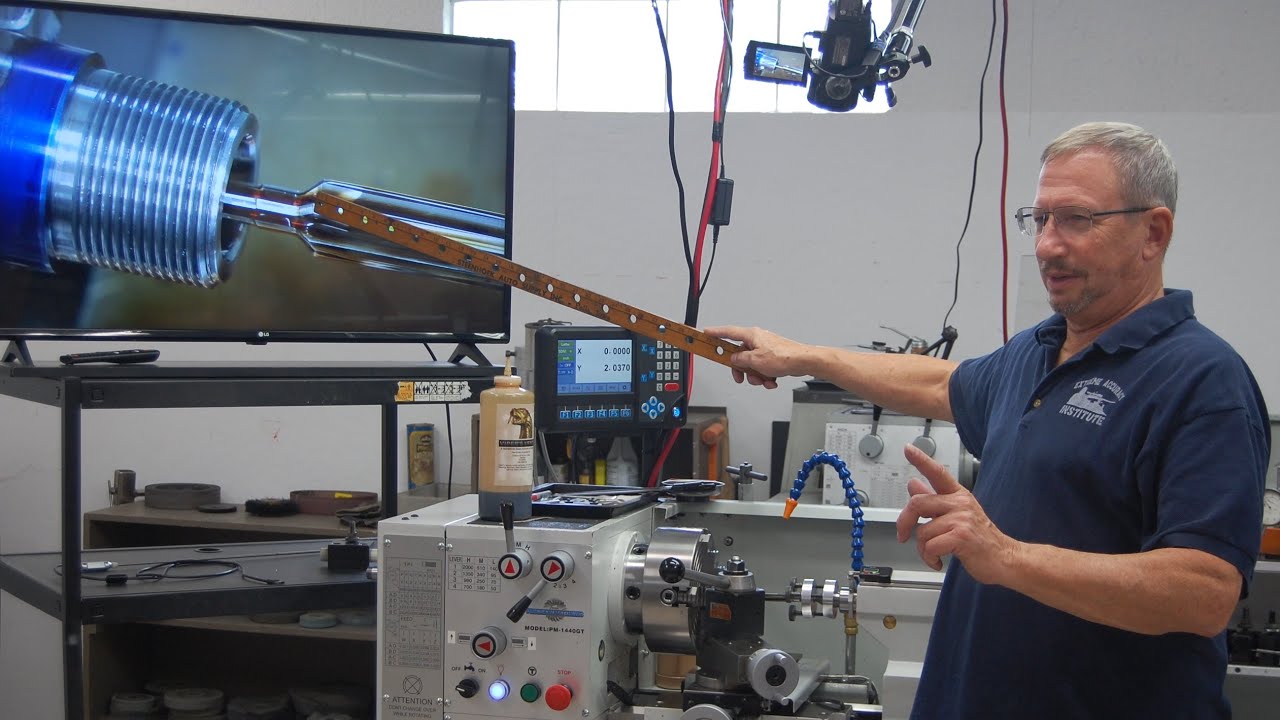 Interviews with Gavin Gear on "Ultimate Reloader"